Welcome to Oslo Durgotsav 2019, with FREE ENTRY (with free entry passes), STAR PERFORMANCE, PROFESSIONAL CULTURAL EVENTS, DANDIYA RAAS, FOOD STALL and many more. 
12:00-12:30: Inauguration
12:30-15:00: Bodhan, Sasthi Puja
15:00-15:30: Prasad Bitaran & Lunch(with Lunch pass)
15:30-17:00: Saptami Puja
17:00-17:30: Sandhya Aarti
18:00-20:30: In-house Cultural Programme (Dance Performance, Music, Recitation etc.)
20:30-21:30: Prasad Bitaran and Dinner(with Dinner pass)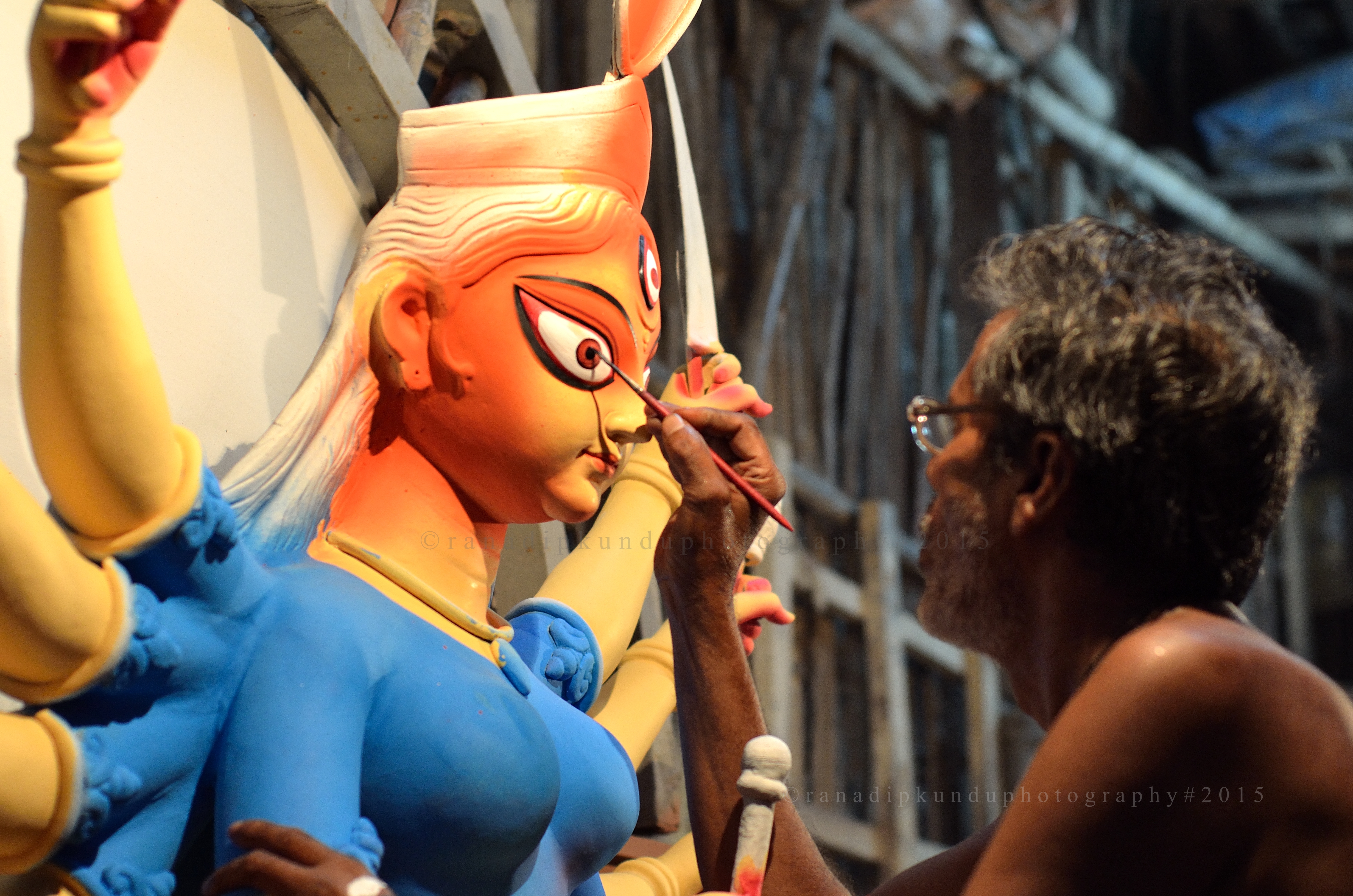 11:00-12:30: Asthami Puja and Pushpanjali
12:30-13:30: Prasad Bitaran & Lunch(with Lunch pass)
12:30-13:30: Sandhi Puja, Lighting of 108 Diyas, Sandhya Aarti
13:30-17:30: Venue will be closed to prepare for the concert.
17:30-18:00: Snacks at food stall(on spot purchase)
18:00-20:00: Live in Concert – Sa Re Ga Ma Pa – Ek Main Aur Ek Tu Winner Ujjaini Mukherjee and Band (with concert pass)
20:15-21:15: Dandiya Raas(with concert pass)
21:00-22:00: Dinner (with concert pass including dinner). 
11:00-13:00: Nabami puja and Pushpanjali
13:00-14:00: Prasad Bitaran and Lunch (with Lunch pass)
15:00-16:00: Dashami Puja
16:00-18:30: Dhunuchi Naach, Thakur Boron, Sindur Khela & Bisarjan
19:00-20:00: Dinner(with Dinner Pass)
All 3 Days (except concert eve)
FREE ENTRY for darshan & PUJA
You need to pre-book entry only pass.
On 05/10/2019(Saturday), free entry passes are only valid till 1:30 pm. Entry will be restricted to concert pass holders on Saturday evening.
At Oslo Durgotsav, we realize and believe that participation in our Durga Puja event should not be a paid affair. So we made it free for all. However we need you to register for the event by getting Entry Passes prior to the event as we have limited capacity. We will be able to accommodate only those who have a confirmed entry pass registration from Oslo Durgotsav 2019.
5/10/2019, Saturday 6 pm onwards
Ujjaini mukhERJEE & Band - LIVE IN CONCERT
You need to pre-book concert pass
Who doesn't know Ujjaini Mukherjee! This very talented Sa Re Ga Ma Pa Challenge & Ek Main Aur Ek Tu superstar is not only a great playback singer but is an exceptional performer. Whether it's a Bollywood number or Bengali song, she will set the stage on fire with her performance. She has already made her name by singing in some of the famous movies like Tanu Weds Manu, Uma, Khwato etc. Come and witness the live band performance by this famous playback singer, Ujjaini Mukherjee and her band. 
5/10/2019, Saturday 8:15 pm onwards
Participation is free with concert pass
We will setup the floor for you for your favorite dandiya dance with traditional dandiya music. We have limited number of dandiya sticks which you can borrow from us on a first come first serve basis, available for the concert pass holders at FREE of cost. We will encourage if you can bring your own dandiya sticks so that more people can participate. Participation is included with Concert Pass. We will encourage sharing of dandiya sticks amongst the participants.
You need to pre-book lunch and dinner passes. Additionally, Indian snacks will be available at Food Stall for on-spot purchase.

Durga Puja means a festivity of delicious food. We will arrange vegetarian lunch (bengali puja bhog) and dinner (traditional indian food) for you during the event days. You just have to pay a nominal amount of 75 NOK per Person per Meal if you want us to arrange the same for you. For 5/10/2019 evening(concert eve), you can purchase the concert passes with dinner as well.